How should you introduce science to your preschooler? What science topics and activities are suitable for him? If you have the same questions in mind, worry no more because My Pre-K Box is here to give you another FREE printable worksheet! Our Science Preschool Fun Pack is the best solution to your problem because it offers simple, fun, and easy science worksheets for your little ones!
My Pre-K Box: The best monthly subscription box for kids ages 3-5
My Pre-K Box is an educational subscription box for preschoolers filled with a variety of learning activities focused on developing math and literacy skills! We come up with fun, new themes each month, and your child will be definitely excited in all of the play-based learning activities inside! Prepped and delivered straight to your door, My Pre-K Box is so much fun, your child won't even realize how much they're learning!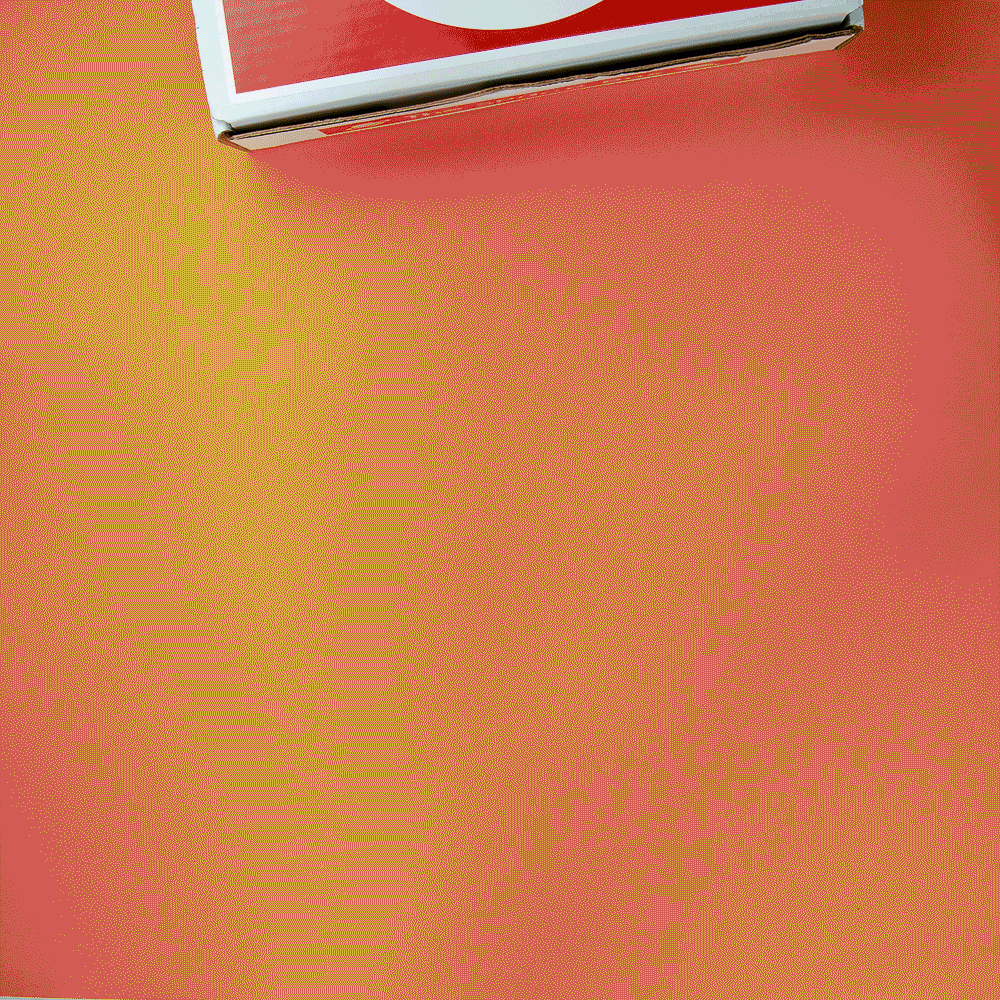 How to Use the Science Preschool Fun Pack
My Pre-K Box's Science Preschool Fun Pack is made to make learning science easy… and fun! Just download the FREE worksheets here, prepare the materials needed like crayons, pencil, scissors, and glue, and you can easily introduce your child into simple science activities that they will surely enjoy! At times when going outside to explore is not an option, you can indulge your kid in our fun-filled worksheets to keep them exploring and learning!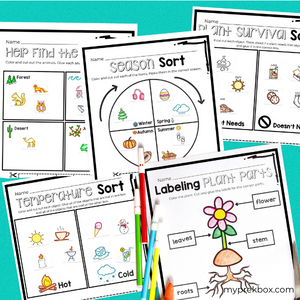 What is included in the Science Preschool Fun Pack?
The Science Preschool Fun Pack includes 10 free science worksheets that your kid can enjoy! It covers different science topics like the weather, seasons, plants, animals, and so much more!

Grab a copy of our FREE science worksheets now!
Check out the fun activities in our Science Preschool Fun Pack!
1 Weather Wear
What should you wear for this kind of weather? The Weather Wear worksheet teaches kids the appropriate clothing for the different kinds of weather! Extend this activity by doing a wardrobe check and let your kid identify their favorite clothes for each kind of weather!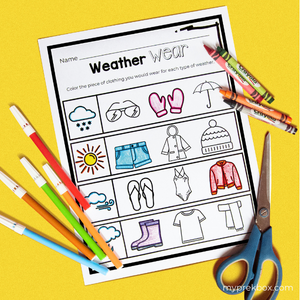 2 Temperature Sort
You might hear Katy Perry singing in the background while working on this science activity! "'Cause you're hot then you're cold. You're yes then you're no…" Nah, just kidding! But you can help your kid tell whether the objects are hot or cold in this cut-and-paste activity! Grab some objects at home and ask them to tell if it's hot or cold for more practice!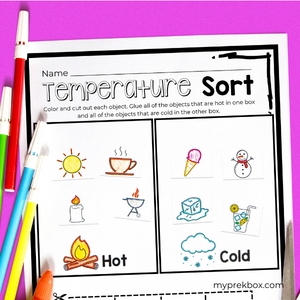 3 How Does That Taste?
Kids love yummy foods, but they are often confused when asked how does that taste. This worksheet will help them become more familiar with the different tastes! After this activity, check out what's inside your fridge and ask your kid how each food taste! You'll get to know more of their favorite foods too!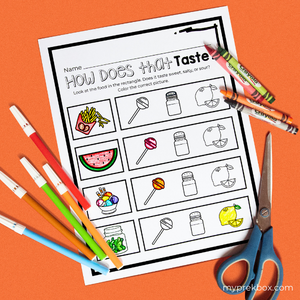 4 Season Sort
Sort out the given objects and classify them to the season where they belong! The Season Sort worksheet is a great way to teach kids about the things we often use or are usually related to spring, summer, autumn, and winter.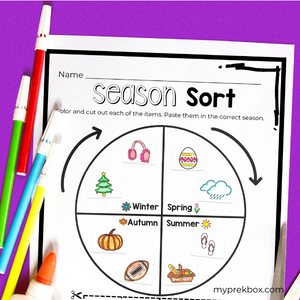 5 Find the Scientist's Tools
Help the scientist find her tools! This worksheet teaches kids about common objects used in simple science experiments. Who knows, your kid might want to be a scientist someday!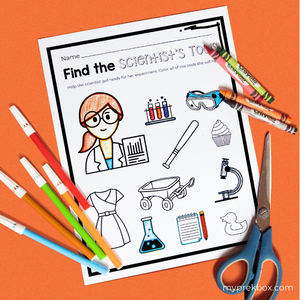 6 Plant Survival Sort
The Plant Survival Sort worksheet teaches preschoolers what plants need to survive! Extend this activity by taking them to the garden and guiding them in watering your plants!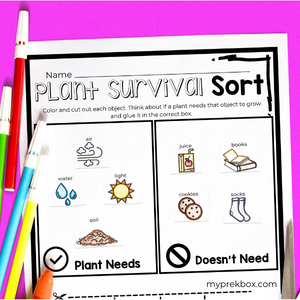 7 Labeling Plant Parts
Does your kid know the basic parts of a plant? This worksheet is a great way to introduce this topic to them! Cut and paste the parts to label the picture! You can also show a real plant that you have at home or in your garden, and have your kid name its parts as a follow-up activity.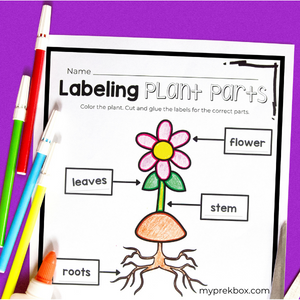 8 Help Find the Habitat
If your child loves watching Animal Planet or other animal shows, he will surely love this activity! Our Help Find the Habitat worksheet is a cut-and-paste sorting activity wherein kids have to find the habitat of each animal and paste them in it. Name a few of their favorite animals and insects and ask them to find their habitat too!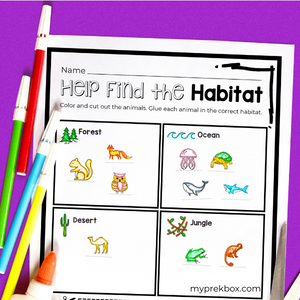 9 Compare the Weight
This Compare the Weight worksheet teaches kids about the concept of size and weight, or in simpler terms for kids - light and heavy!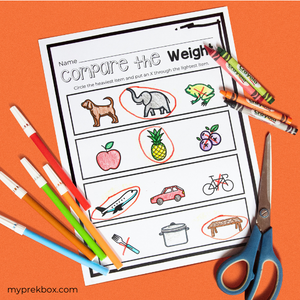 10 Clean it Up
Teach kids earth-friendliness as early as now through the Clean it Up worksheet! With your help, they will learn which objects can be trashed, recycled, or can be placed in the compost. If you segregate trash at home, you can also ask them to help around the chores by putting trash in the correct trash bin!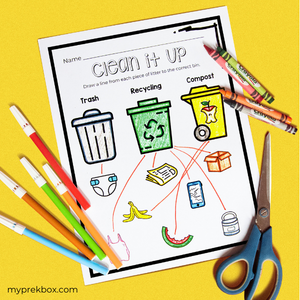 What will your child learn from our Science Preschool Fun Pack?
Like all other worksheets from My Pre-K Box, the Science Preschool Fun Pack improves basic Kindergarten skills like coloring, cutting, writing, and/or drawing which improves their fine motor skills and handgrip. But aside from that, the Science Preschool Fun Pack focuses on exploring, discovering, and introducing science topics that are suitable for your preschoolers' age! These new discoveries will be a great help in their day-to-day activities as they grow up. As they apply what they learned in it, they learn to be more independent. For example, they can choose their own clothes properly according to the weather with what they learned in the Weather Wear worksheet. Or they can help in taking care of the plants you have at home applying what they learned in the Plant Survival Sort worksheet.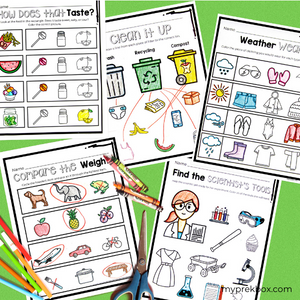 So what are you waiting for? Help your kids learn valuable skills while having fun! Download a FREE copy of these worksheets today!
Get the Science Preschool Fun Pack
Let's Connect!
We'd LOVE to see your preschoolers learning science through play and discovery, so share their photos and videos engaging in our fun-filled activities on your social media accounts! Be sure to tag My Pre-K Box on Facebook and Instagram or use the hashtag #myprekbox! Follow us for more science activities and experiments for your preschoolers!
Haven't tried My Pre-K Box yet?
My Pre-K Box is the best monthly subscription box for kids ages 3-5!

Everything you need to create, play,

laugh, and learn!